As a leader in summer camp for over 100 years, we know a few things about providing a safe and fun environment for kids.
What Y Camp Is All About
Full day and half day camp programs at the Y build confidence and resiliency in children. We do this through activities that help campers have a sense of belonging, learning new skills, making friends and building memories that will last a lifetime. Whether it is our award-winning day camp programs, or our half day sports and specialty programs, there is something for every camper.
Make camp at the YMCA part of your summer bucket list!
Online registration closes on Sunday, two weeks prior to the start of that week of camp. 
Summer Day Camp - Ages 5 - 11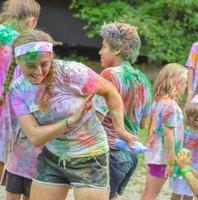 Fully licensed YMCA day camps for rising K - 5th graders are the perfect way to spend the summer, making memories that can last a lifetime.
Our Day Camp program offers a traditional outdoor summer camp day experience!  Our trained and certified staff will work with each child in a small group setting. They will build relationships, foster a sense of belonging and create opportunities for each of our campers to achieve and learn.  We offer a wide range of outdoor specialist activities and focus on character development. Every week has a fun and exciting theme with an educational focus and exciting twist.
Camp EDGE (Middle School) - Rising 6th - 8th graders
For rising 6th - 8th graders, your teen will experience traditional day camp while learning leadership skills to last a lifetime.
The Camp Edge program takes the traditional day camp experience and magnifies the opportunities even more!  This year, our teen campers will be participating in all camp activities, as well as having specific leadership curriculum time throughout each week.  Our specialists design activities that are geared for teens! Counselors build a sense of belonging, achievement and relationships in small groups to help campers feel like part of the camp family!
Leaders in Training (LIT)
Rising 9th - 10th graders
The Leaders in Leadership Training (LIT) program is an experience at Camp Thunderbird that is designed to teach and inspire rising 9th and 10th graders to become camp leaders. LIT's are campers first! They get the opportunity to participate in all camp activities while getting the experience of shadowing other staff. Curriculum time includes hands-on training experiences and professional development workshops that provide the foundation of the program. Participants will learn basic safety, group facilitation, games, camp best practices and engage in activities that provide valuable employment skills, healthy relationships, and opportunities to lead. Transportation is offered from 6 off-site locations.
Camp Activities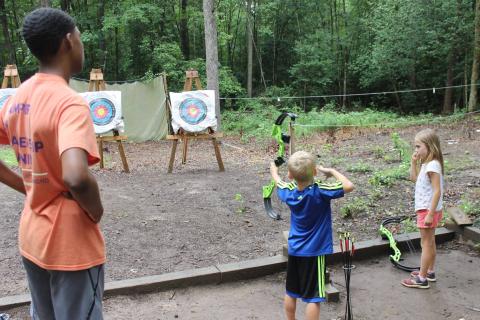 Archery
Backyard Games
Biking*
Boating**
Character Development
Circle and Group Games
Creative Arts
Field Sports
Gaga Ball
High Ropes*
Leadership Development
Marksmanship/Slingshots
Music, Dance and Drama
Nature
Songs, Chants and Cheers
Small Opening/Closing Council 
STEM
Swimming
Team-building/Low Ropes Course
Themed Unit Activities
*Activities occur only at YMCA Camp Thunderbird
**Activities occur at YMCA Camp Thunderbird and Camp Red Feather