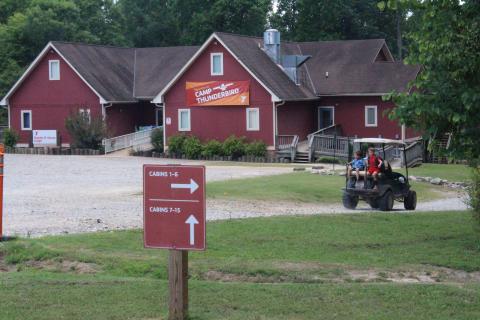 Established in 1966, YMCA Camp Thunderbird boasts breathtaking natural beauty while providing a structured camp environment full of all the amenities a camper could ever want. It is located off of Courthouse Road in Chesterfield County and backs right up to Pocahontas State Park.  One hundred acres of pristine woods encompass six-acre Lake George and many camp attractions including swimming pools, rustic cabins, adventure courses, trails and more! Over the years, camp has grown to include extreme and adventure activities geared towards school-aged campers and their families.  
Registration begins January 1 for YMCA Members;
January 15 for non-members.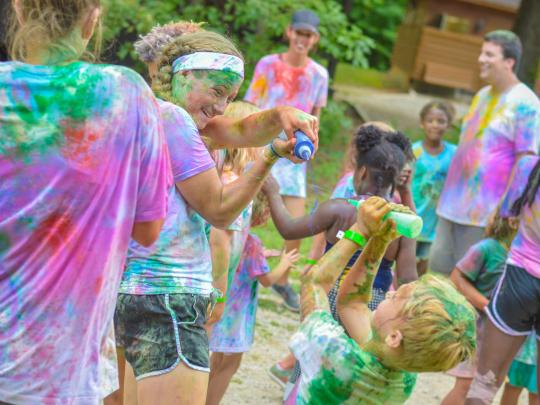 Programs Offered at YMCA CAmp Thunderbird
*Camp Thunderbird is only open to program participants and groups that are pre-approved on campus.  We do not currently offer use with a YMCA membership.
Activity areas at camp
Camp Thunderbird is a place where campers have fun and parents find an environment that will help their children grow in spirit, mind, and body. Our activities are designed to provide campers with an exciting, safe, and enriching summer experience that is appropriate to their age, interests and abilities. DISCOVER YOUR BEST SELF this summer at Camp Thunderbird Day Camp!
Camp Arts: creative arts, camp songs & skits, music, drama and dance

Outdoor Education: outdoor education, hiking, fort building, fishing

Adventure: canoeing, alpine tower, giant swing, dual zip lines, aqua zip line, biking, marksmanship, archery, STEM, low ropes

Character Development: character bead necklaces, reading, devotions, opening/closing council, leadership development

Sports: court sports, volleyball, field sports, swimming

Open Activities: gaga ball, backyard games, themed unit activities, 9 Square, Jewel Pit

MORE
Contact ctymca@ymcarichmond.org for questions or call (804)748-6714.