11th Annual Tuckahoe Prayer Breakfast
Thursday, November 10, 2022
Gayton Baptist Church, 13501 N. Gayton Road
This year's theme is "Community."
Keynote Speaker:
James Warren, Vice President of Brand Strategy, JMI; Founder & CEO, Share More Stories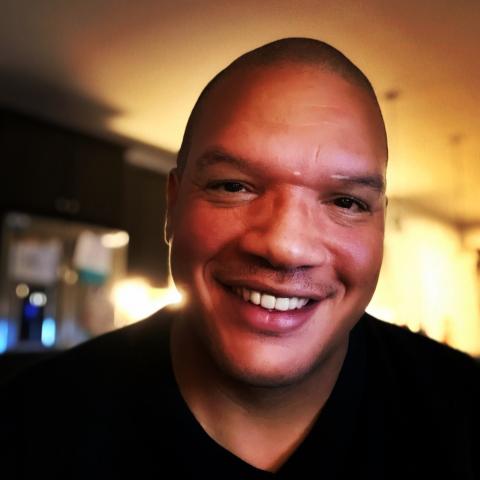 James Warren is a storyteller and a strategist, passionate about the intersections of human and digital, and brands, culture and communities. James is the Vice President of Brand Strategy at JMI, a brand strategy and consulting firm uniquely focused on brand community engagement. He is also the Founder and CEO of Share More Stories, a human experience company that delivers deeper human insights and solutions through storytelling and machine leaning, to help brands and organizations create more value for and with their constituents.
For nearly 25 years, James has used his unique blend of marketing, storytelling, strategic planning, organizational development and innovation experiences to help companies form lasting connections with their employees, consumers and communities. Over the last several years, James and his team have led groundbreaking studies focused on the travel experiences of historically excluded and underrepresented consumer groups, helping clients at the state and local develop more authentic engagement and improve the visitation experience. 
A  sought-after advisor, facilitator, contributor and convener, James serves on the BridgePark Foundation's Board of Directors and Executive Committee as Chair; the YMCA of Greater Richmond's Board of Directors, Executive Committee, and Mission, Equity and Inclusion Committee, and the Dwight School Foundation's Diversity, Equity and Inclusion Board. James studied economics and literature at Princeton University and creative writing at Columbia University, and also writes for Richmond Magazine on family, community and lifestyle. Originally from New York City, James and his family now call Richmond, Virginia home. Connect with James on LinkedIn: jameswarrenva
Music by Jeff Lindquist, Executive and Worship Arts Pastor, Gayton Baptist Church
Purchase Tickets
Tickets may be purchased here.