The Y on your phone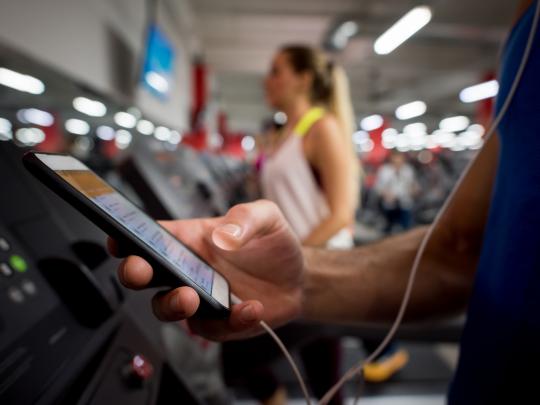 With the Y's app by Netpulse, you can do more than ever right from your smartphone.
Search "YMCA Richmond" in your device's app store.
UPDATED YMCA APP
Developed by Netpulse, our new app offers many features and improvements.  Search "YMCA Richmond" in your device's app store.
Get TRAINING PLANS right on your phone!
Listen to audio from the televisions in our YMCAs through App Audio.
See the daily schedules of activities and programs in our branches, like group exercise, water fitness and more!
Get special promotions and offers only available through the app.
Connect with your wearable technology, including Apple Watch, to keep all your workout information in one place.
Available for iOS and Android devices, find the app by searching "YMCA Richmond" in your device's app store.
APP FAQs
Where do I find class reservations?
Currently, all of our classes require reservations.  Choose the "Book Now" option under the class details.  Simply click "Book Now" and confirm, and your spot will be reserved.  You can cancel your reservation just as simply.
How do I see the group exercise schedule for other branches?
Under the filters bar, you can see classes by location.  Select your the branches set as your "Favorites", nearby your current location, or simply tap one or more from a list of YMCA locations.  Save your selections and they'll remain there until you change it.
Where do I see hours of operation?
Touch the top left icon listing your initials, and choose "Locations".  The "Hours" tab is located beside the "Location" tab at the top, just under the branch name.  Scroll down to see "Child Watch" and "Holiday Hours" for this location.  Use the search magnifying glass in the upper right to search other locations the same way.
VIDEO TUTORIALS
Signing Into the App
Finding & Reserving a Class
Setting & Using Favorite Locations
MYE App Audio
Other Schedules and More
Fitness Challenges and Incentives
In-App Offers and Promotions
Tracking and Recording Workouts
Refer a Friend to the Y
Connected Apps and Wearable Technology
Goal Setting
Using the Bar Code
Other App Buttons and Functions