Our programs get you the results you are looking for to help you reach your fitness goals.  Take as many classes each month as you like at a low price per class.  The more classes you choose, the less you pay per class!
What We Offer
Tabata Bootcamp
Tabata Bootcamp is a small group training class that provides high intensity exercises in short bursts with limited rest to increase aerobic capacity. 
Available at the following locations:
Shady Grove Family YMCA
Women on Weights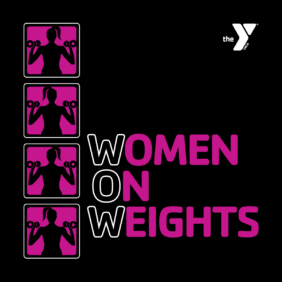 Women-only class teaching proper weight-lifting etiquette and technique.
Available at the following locations:
Chester Family YMCA
Goochland Family YMCA
John Rolfe Family YMCA
Manchester Family YMCA
Patrick Henry Family YMCA
Petersburg Family YMCA
Shady Grove Family YMCA
Tuckahoe Family YMCA
T3
Take your exercise to the next level with this new training method to help you attain your best level of fitness. Each of our movement blocks incorporates different muscles that work together to create a complete and efficient full-body workout. T3 movement blocks:
Resistance: designed to help you acquire strength and muscle toning.
Intensity: designed to build up your endurance and stamina.
Power: geared to maximize your movements and power output.
Available at the following locations:
Swift Creek Family YMCA
 
Next Level
NEXT LEVEL maximizes foundational improvements supporting athletic performance.  Program enhances liner and multi-directional speed, upper and lower body strength, first step quickness, functional power and self-confidence.
Weekly sports nutrition tips and guidance are provided to enhance performance. Participants can start at the beginning of any month.
Available at the following locations:
Petersburg Family YMCA
Synergy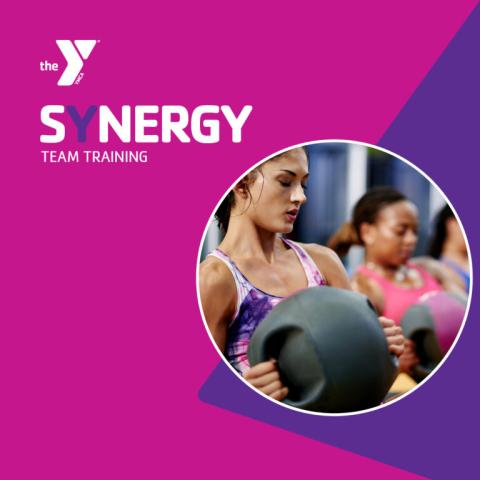 Athletic training for the non-athlete to improve strength and cardio and breaks existing plateaus.
Available at the following locations:
Patrick Henry Family YMCA
Les Mills GRIT
30-minute high-intensity interval training (HIIT) to improve strength and build lean muscle.  GRIT is designed to improve strength, cardiovascular fitness and build lean muscle.
Available at the following locations:
Atlee Station Family YMCA
Northside Family YMCA
Teen Training
Athletic training for student-athletes to improve speed, agility, and strength.
Available at the following locations:
Patrick Henry Family YMCA
Y Elite
Y/ELITE is built on a tier system and as you progress you will increase your tier rank. View the Y Elite Tiers.
STEP 1: TAKE THE ENTRANCE EXAM
Meet with a Y/Elite Coach at any of YMCA locations to take the entrance exam and see how you currently measure up.
The Entrance Exam consists of the following:
| | | |
| --- | --- | --- |
| Activities | Men | Women |
| Burpees | 10 reps in 30 sec | 7 reps in 30 sec |
| Plank | Hold 1 min | Hold 45 sec |
| 1 mile run | 8 min | 9 min |
| Pull-ups | 7 reps | 7 reps, Green Band |
STEP 2: GET YOUR MONTHLY WORKOUTS
You'll receive monthly workouts that prep you for the Tier testing as well as a calendar of events of when and where the next test is happening.
STEP 3: TAKE THE TEST
Participate in the group testing events, or meet with a Y/Elite coach if you can't make the group tests.
You can also attend FREE Group Workouts or complete our monthly workouts on your own to prepare for your next tier test.  Progress through the Y/Elite Tiers to obtain to work towards obtaining Y/Elite status and the coveted Y/Elite kettle bell key chain for each tier.  View the Y/Elite Tiers chart.
For more information about Y/Elite, speak to a wellness staff at your local branch.