Thank you for your interest in the Chesterfield YMCAs Day of Prayer event. This event is full. Please reach out to Hunter Schwartz at schwartzh@ymcarichmiond.org.
The CHESTER FAMILY YMCA, MANCHESTER FAMILY YMCA, MIDLOTHIAN FAMILY YMCA and SWIFT CREEK FAMILY YMCA host this special event to bring our communities together in the same way, demonstrating a commitment to change lives and foster hope. It is a gathering meant to make a difference, promote an identity and proclaim the good news.
Thursday, May 4, 2023
7:30 - 9 a.m.
Winfree Church, 13617 Midlothian Turnpike, Midlothian, VA 23113
Breakfast will be served at 7 a.m. with the program beginning at 7:30 a.m.
Keynote Speaker
Dr. Samuel Adams
Samuel L. Adams' interests include the Wisdom literature of the Bible and beyond, wealth and poverty in the biblical world, apocalypticism, the Dead Sea Scrolls, Egyptology, biblical theology, and the Bible and film. He published the monograph, Social and Economic Life in Second Temple Judea(Westminster John Knox, 2014). His first book, Wisdom in Transition: Act and Consequence in Second Temple Instructions (Brill, 2008), addresses ancient conceptions of retribution and the possibility of an afterlife. Current book projects include a commentary on the Jewish sage Ben Sira (Anchor Yale Bible) and editing a comprehensive introduction to wisdom literature. As an ordained minister in the Presbyterian Church (U.S.A.), he has served churches in New Haven, CT, Chicago, IL, and in Richmond, VA. He is also a regular blogger for the Huffington Post.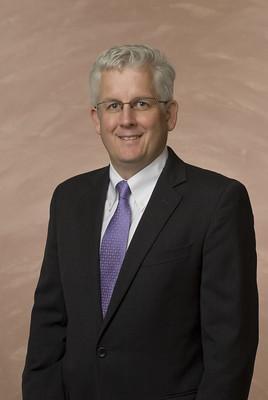 Vocal Talent 
Lucy Hansen
Lucy was born in the Democratic Republic of Congo in 2010 and was joyously welcomed into the Hansen Family when she was two years old.  She is now 13 years old and a seventh-grade student at Tomahawk Creek Middle School.  Lucy loves playing lacrosse, musical theatre, dance, and spending time with her family.  But, best of all, she LOVES to sing!
She has been singing at local churches, bible studies, stadiums and special events since she was 4 years old.  She especially enjoys old time gospel hymns and patriotic songs.
A well renown singer of our National Anthem, Lucy performs regularly for the Washington Nationals and the Baltimore Orioles.  She is a favorite at the Virginia Commonwealth University Men's basketball games as well as University of Richmond and George Washington University.  She has been the guest soloist at the Commonwealth of Virginia Teacher of the Year Ceremony on three occasions.Lucy recently received the 2022-23 Chesterfield County Superintendent's Citizenship Award at her middle school.  She has enjoyed two leading roles in musical productions at Swift Creek Mill Theatre.